HO HO HO
so we are back from 8 days New York pre-XMAS experience 🙂 We had such a great weather – no rain lots of sun and temperatures between 3°C and 12°C.
Pictures can be seen here, just click the picture below, enjoy …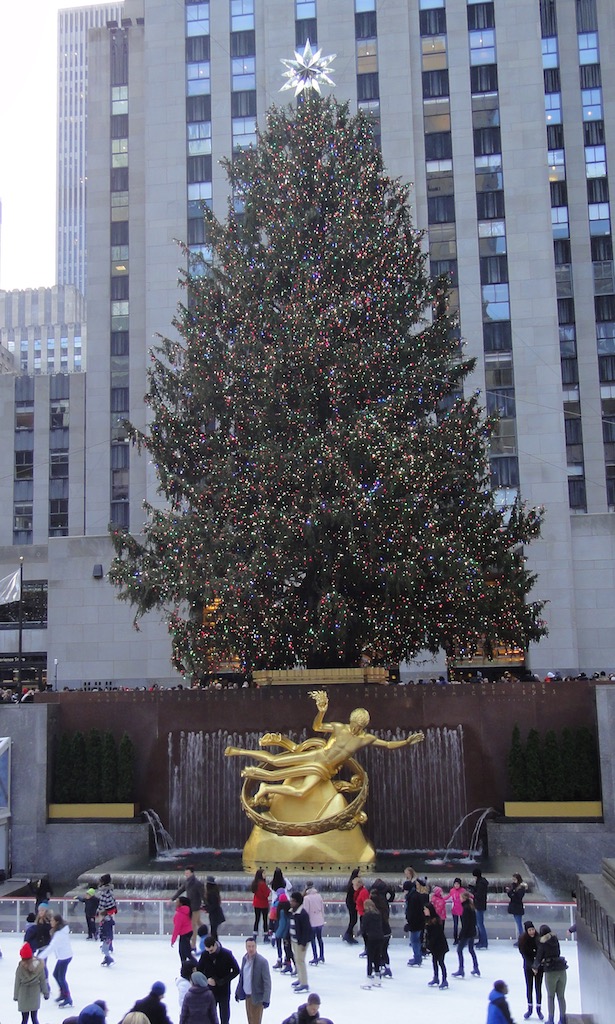 So we came in at Friday afternoon once the hotel was set, we commenced exploring with my parents some first impressions in NYC all around time square and 5th. As it was dark already we took of to Rockefeller Center to get a first view on the christmas tree. Easy said – not so easy done 😉 5th was quiet crowed so that police had to regulate traffic (cars and pedestrians) very strictly. But as we came close to SAKS we first were astonished by the window decoration – and then we could see it across the street … 🙂 Sure this was enough and we went back to the hotel as has been a busy day already.
On Saturday we had breakfast at Red Flame Diner (Adresse: 67W 44 Street ). Next we walked over to Grand Central to fetch a 7-day pass for the subway. Grand Central Market is not as crowed in the morning on weekends, so we could enjoy the nice and tasty food. As promised we had a clear sunny blu sky so we took the subway to Wall Street. After some strolling around downtown and battery park and coffee/sweets at Hannover Square we took the boat to Miss Liberty at 2pm.
Sunday started a bit cloudy. Anyway we took the train to Brooklyn and walked around in the Heights. Right after lunch the sky cleared up and we could do our "Walk the bridge" at sunshine – great. Next stop was Chinatown and Little Italy. As we have been walking the day we needed some rest and something to eat. Hence best place in Little Italy was New York first Pizza. For dessert we eat some "rice to riches".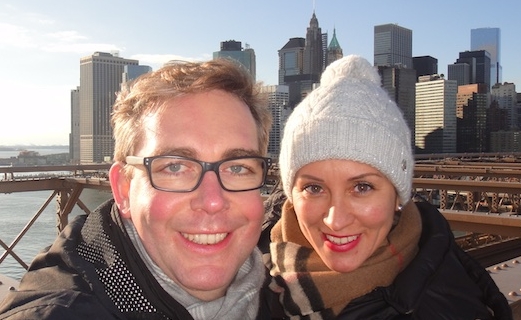 Monday morning started at Ellen's Stardust Diner (Adresse: 1650 Broadway). After some breakfast with musical performances we decided to spend the day at the Central Park. Yes – we had sunshine and 10°C. Via Strawberry Fields, Belvedere Castle and The Mall we arrived at the Apple store 🙂 Some coffee and feet relaxing later we came to the Rockefeller Center. This time we had enough time and it was not as crowded – and after around 100 pictures later we "climbed" the top. Quiet some good timing to seeing the sun set.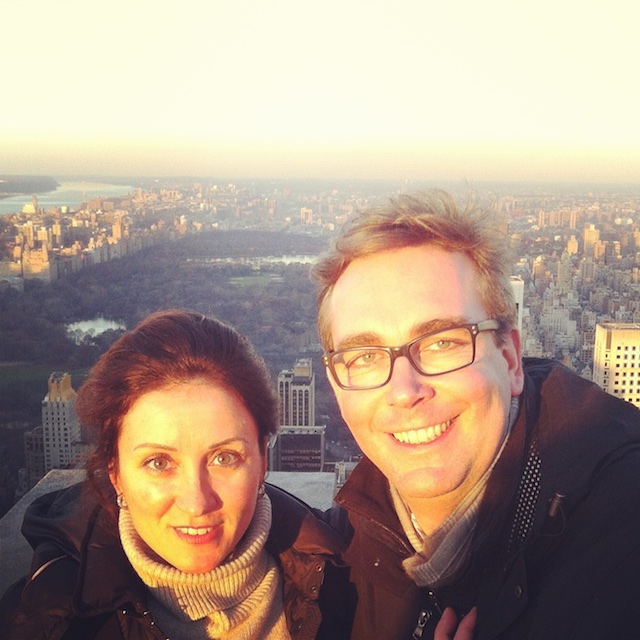 On Tuesday we went to Macy's and did some sightseeing in SoHo.
On Wednesday we had breakfast very late and only spend the day in Central Park. For some lunch we entered E.A.T. at 1064 Madison Ave. The rest of the day was reserved for some further "Madison" sightseeing.
Thursday was very relaxing – hence nothing done.
On Friday we showed my parents around the East side, including a visit to the Central Park Zoo. In the evening we had some great DryAged New York steak, 510g each – a great way to finish the visit. And on Saturday afternoon our flight brought us back home.